SCROLL DOWN FOR LEADERSHIP AND EARLY CHILDHOOD EDUCATION PROGRAMS, PLEASE.
The Magic of Education! 
(For Groups of Educators)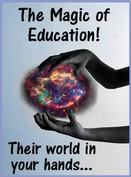 Those who lead and staff exemplary schools hold a set of core beliefs in common – beliefs about students, learning, work and themselves. Internalizing these beliefs, then, is essential to effective education. By formulating, nurturing and communicating the proper belief system, you can quickly drive your school or district to exemplary status. In this hilarious, but provocative combination of magic, message and motivation, Billy Riggs demolishes the debilitating myths that render schools ineffective, and identifies the cardinal realities of education. Whether you're a superintendent or a custodian or anywhere in between you will be moved to tears by inspiring stories and leave with sore cheeks from laughing so much! Better still, you'll take home ideas that you can put to work immediately. Highly fun, deeply inspiring and completely helpful!
A short video excerpt from one point of this message:
|
---
How to Become a Born Leader
(Advanced leadership training for administrators or school boards.)
(45 to 180 minutes)
Paradigm shattering training for administrators and school boards!

Bosses are a dime a dozen; leaders are priceless. Employees obey bosses only because they fear they will be rendered more unhappy if they disobey than if they obey. Morale suffers, key people depart and productivity sags. But a genuine leader inspires team members to want to do their work. Employees follow true leaders out of respect and admiration. They work out of a sense of shared ownership of goals and passion for the fulfillment of a noble mission. Learn the keys to climbing the "Leadership Pyramid" through six distinct stages (while laughing through an entertaining and fun program) and begin the rewarding journey from mere boss to leader. (For a lighter, more fun program that divides entertainment and content equally, see "How to Achieve the Impossible!," below.)
Download Fuller (.pdf) Description















A short video excerpt from one point of this message:
|

———————————————

The Magic of Early Childhood Education!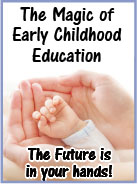 Working daily in perhaps the most important and least appreciated profession on Earth, those who care for and teach young children burn out far too often. Turnover is high and frustration runs higher even as leaders strive to retain good employees and motivate disengaged ones. In a fun and moving presentation, Billy Riggs tickles funny bones and inspires hearts as he reminds early childhood educators of their enormous impact and teaches them the three factors they control that will reinvigorate their souls and move the world. Attendees will leave with their hearts inflamed with a passion to run back to work and invest in the lives of children, realizing that even when they don't love their jobs, they can at least love why they do it.
Highly fun, deeply inspiring and completely helpful!

Download Fuller (.pdf) Description












A short video excerpt from one point of this message:
|