To Train or Thank your School Nutrition Workers.
The Magic Igrediets
(For Unsung Heroes)
(30 to 180 minutes)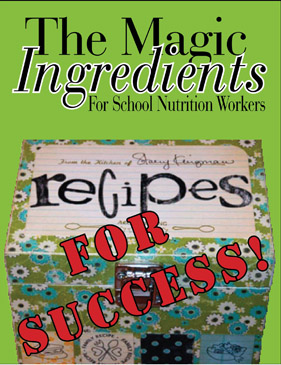 For success, like everything else in life, there is a recipe, a magical formula comprised of beliefs and behaviors. In this funny, touching and delightful presentation, school nutrition workers will be reminded of the crucial role they play in shaping the lives and futures of students. Designed for those who toil in the school nutrition department – often thanklessly – to make a difference in students' lives, this program reinvigorates the soul and reignites a passion for life and work. Tears of laughter overlap tears of recognition throughout this touching blend of hilarity, magic and message.
Download Fuller (.pdf) Description

No video of this program exists yet. But soon!