"Absolutely astounding content!" Marlin Berry, Kansas School Superintendent of the Year, 2016
How to Become a Born Leader
(Advanced leadership training for current and future administrators and superintendents.)
(45-minute to half-day or all-day seminar)
Climb the "Leadership Pyramid" through 6 distinct stages!
Bosses are a dime a dozen; leaders are priceless. Faculty and staff obey mere bosses only because they fear they will be rendered more unhappy if they disobey than if they obey. Morale suffers, key people depart and productivity sags. But a genuine leader inspires team members to want to do their work. They follow true leaders out of respect and admiration. They work out of a sense of shared ownership of goals and passion for the fulfillment of their noble mission. Learn the keys to climbing the "Leadership Pyramid" through six distinct stages (while laughing through an entertaining and fun program) and begin the rewarding journey from mere boss to leader. Perfect for Principals, Superintendents, and School Business Officials. 60-90 minute keynote, or half-day or full-day workshop.
(For a lighter, more fun program that divides entertainment and content equally, see "How to Achieve the Impossible!" below.)
Download Fuller (.pdf) Description
A short video excerpt from one point of this message:
|
———————————————————————————————————————————————————————–
How to Achieve the Impossible
(Fun, Inspiring, Useful Leadership Training)
(30 to 100 minutes)
Demolishing the false beliefs that prevent leaders from producing spectacular results!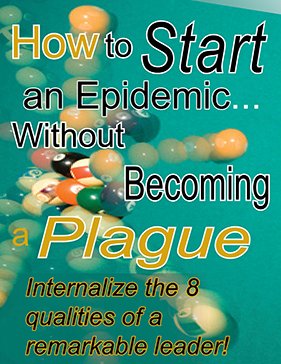 Extraordinary success is the result of extraordinary leadership. In this powerful presentation, magician and funny leadership speaker Billy Riggs impresses leaders and managers with the core beliefs held by all remarkably successful leaders, and shatters the illusions that limit growth. This presentation is perfect for leadership or board training and is entertaining, motivational and highly practical. Learn how your organization can achieve the impossible from a master of the impossible! (FOR LESS MAGIC AND MORE ADVANCED CONTENT, TRY BILLY'S PROGRAM "HOW TO BECOME A BORN LEADER," above.)
Download Fuller (.pdf) Description
A short video clip on the power of the mind to accomplish the "impossible:"
A short video clip on how leaders can draw out the best in every school employee: